Nitrogen Generation Plant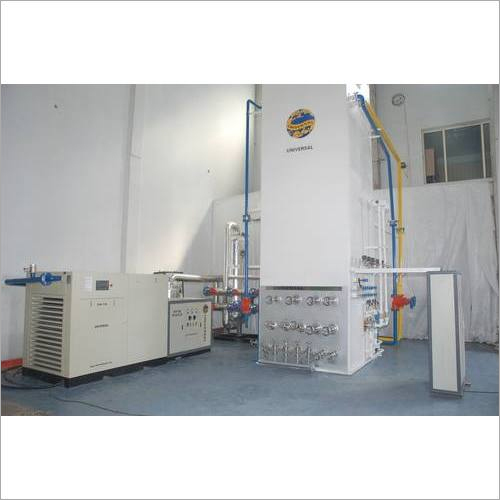 Nitrogen Generation Plant
Price And Quantity
Product Specifications
Product Description
Nitrogen Generation Plant
Our company is a reliable provider of Nitrogen Generation Plant with an experience of more than 30 years. Operating on cryogenic distillation process, this plant uses atmosphere air to produce nitrogen efficiently and conveniently. The atmospheric air passes to rotary screw compressor incorporated in the nitrogen generation plant that removes moisture, carbon dioxide and hydrocarbons from the air. The remaining gaseous substance then passed to the cryogenic cooling chamber in order to liquefy the blend at cryogenic temperature. At the same time, the liquid blend is passed to the separation unit to extract nitrogen gas conveniently.The nitrogen generated can be filled in cylinders in specific quantities.
Features:
Nitrogen Generation Plant is automatic, leakage-free plant.
It is simple, reliable and safer to operate.
This plant consumes less electricity.
The pure nitrogen gas produced for commercial use is cost-effective.
The interface of this plant is used-friendly.
This nitrogen generating plant functions without any trouble and requires minimal maintenance.
Technical Specifications
Capacity 435 ltr/hr.
Output 10440 Liter/Day Liquid Nitrogen (Liquid Oxygen Optional)
PurityNITROGEN - 99.999%
Pressure: 2 - 4 Bar
Trade Information
Contact us for information regarding our sample policy